A Moment of Solitude Oil, wax and varnish on canvas (framed) 22" x 48", $3,500
Lifeline II - Oil, wax and varnish on panel-mounted canvas 30" x 60" $3,900
The Wapiti of El Tovar 36 x 36 Oil $3,900
Martian Retrograde 30 x 20 Oil on panel $1,800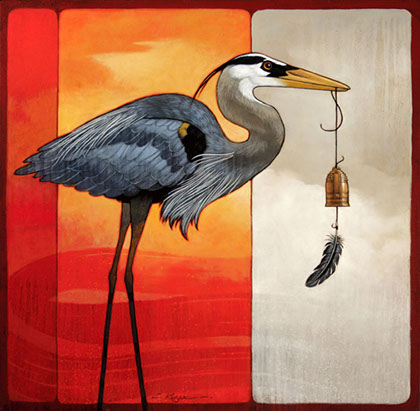 Heron & Temple Bell #2 24 x 24 Oil (SOLD)
Heron & Temple Bell 36 x 22 Oil on canvas $2,900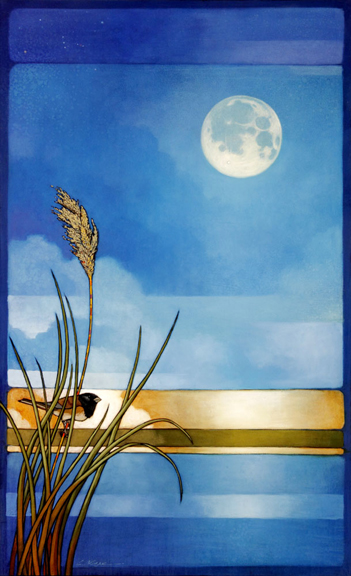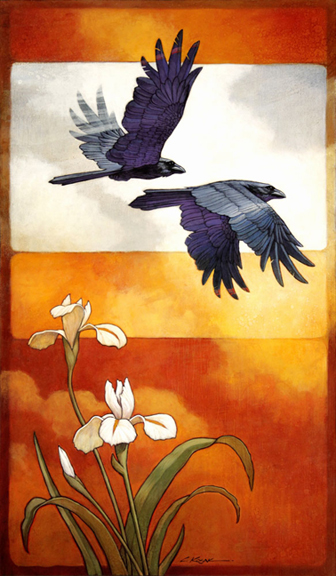 Saratoga Moonrise 36 x 22 Oil (SOLD)
Soul Mates 36 x 21 Oil (SOLD)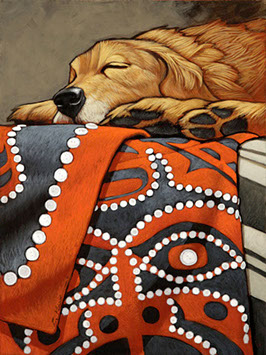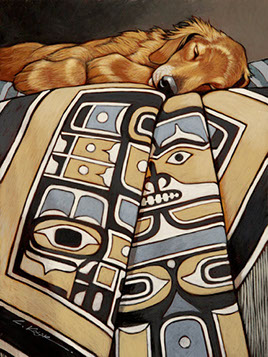 Sun Blanket 12 x 9 Oil $800 (SOLD)
Chilkat Blanket 12 x 9 Oil $800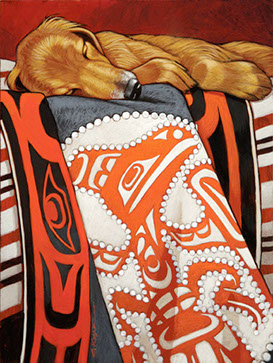 Raven Blanket #2 12 x 9 Oil $800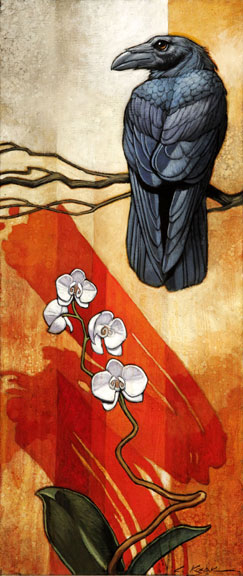 Gifted 19 x 8 Oil $850 (SOLD)
Follow Me 40 x 30 Oil on panel $3,200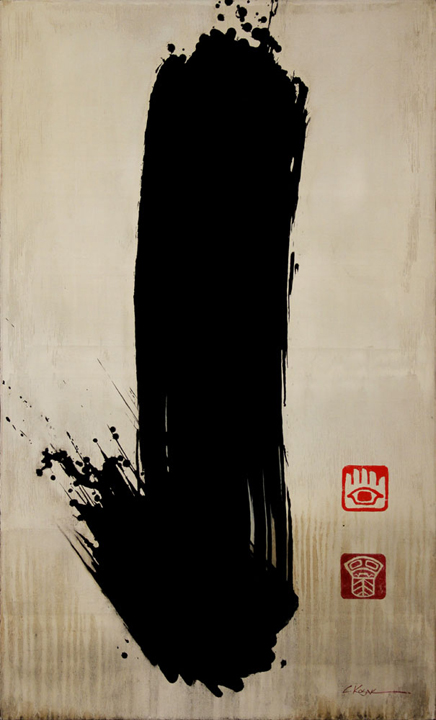 White Shield I 36 x 22 Oil on canvas $2,500
Solo Rosso 48 x 32 Oil $4,900
Solo Bianco 48 x 32 Oil $4,900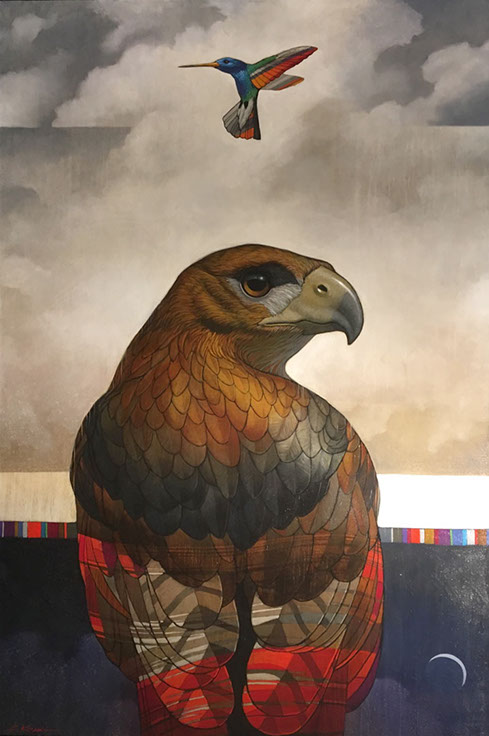 Grace and Mercury 60 x 40 Oil (SOLD)
Craig Kosak - Artist's Statement
The first chapter of my career found me living in the city and traveling the American west seeking answers in the National Parks. While I had not intended to make "western" paintings the influence of the landscape and wildlife was undeniable. In early 2011 I purchased five acres of rural forest on an island in the Salish Sea and built a modest artist's compound named Ravendell. My travels around the west are done. My life, and my work are now about the land and the creatures with whom I live. And the solitude.
The local wildlife provide inspiration for paintings that explore my new path. In my quest for more emotive work I've developed an expressive mark making technique using home-made horsehair brushes and special paint formulas. The large underlying strokes give each work a unique texture and are allowed to show through in some areas, revealing the full depth of the painting.
Working alone in my rural setting is at times sublime and at others, challenging. More than a bit of courage is required to deal with the solitude and the path it reveals. As my work matures I've found my most faithful companion is color. Inspired by hues of the sea, sky and forest, blocks of color have emerged from the background to become part of the subject matter. I used to say I painted wildlife with colorful backgrounds. Now I say, I paint wildlife and color. It's less about telling a story and more about sharing a feeling.