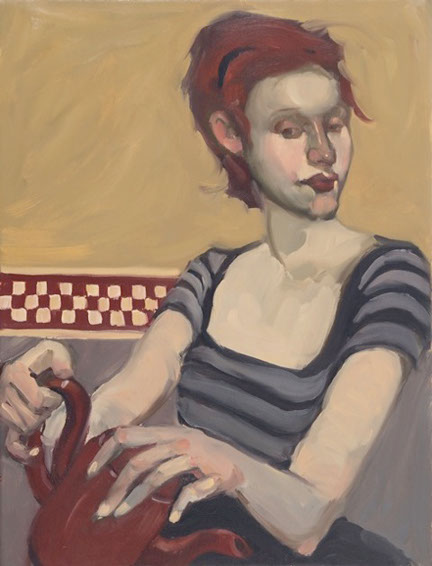 The Red Teapot 16 x 12 Oil $1,800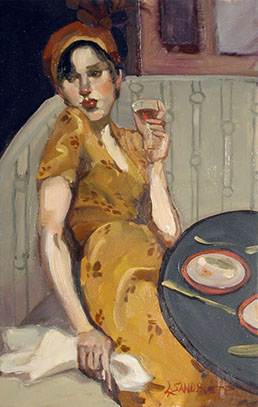 Manhattan 14 x 9 Oil $1,650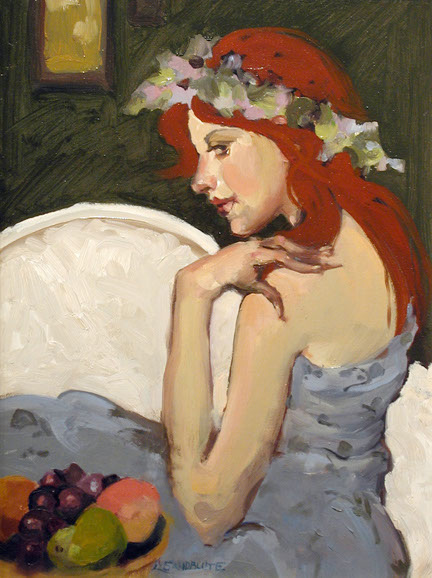 Rite of Spring 16 x 12 Oil $1,800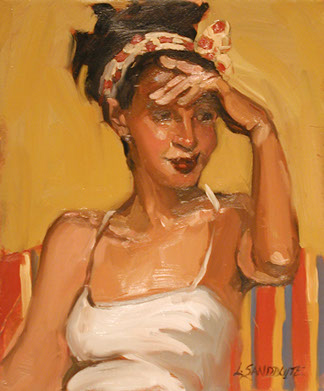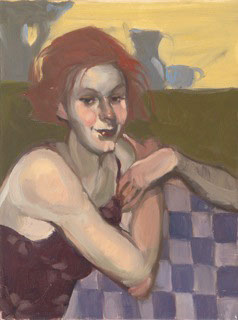 Into the Sun 12 x 10 Oil $1,500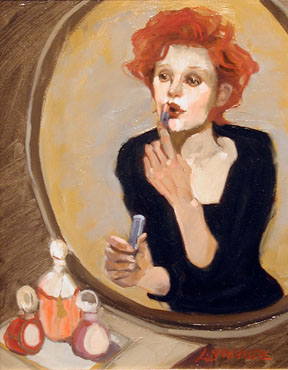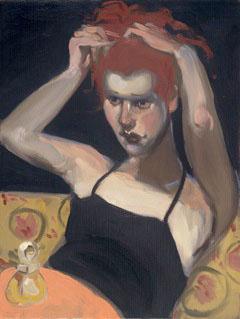 Putting On the Ritz 14 x 11 Oil $1,750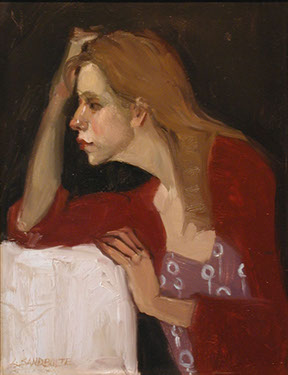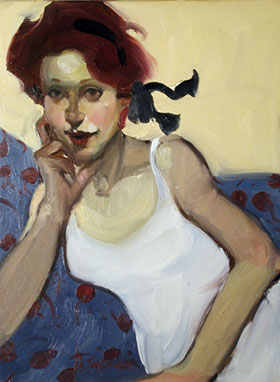 Gaze Beyond 14 x 11 Oil $1,750
Tell Me More! 12 x 9 Oil $1,600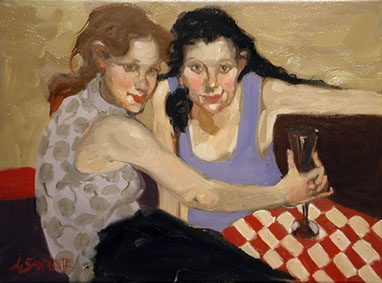 Sister Celebration 12 x 16 Oil $1,400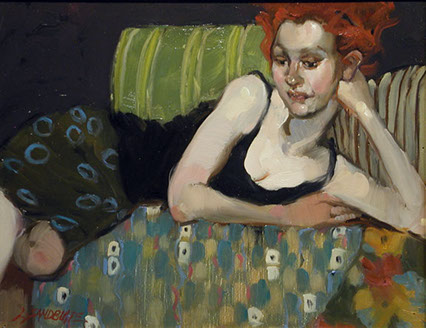 Lounging Midday 11 x 14 Oil $1,750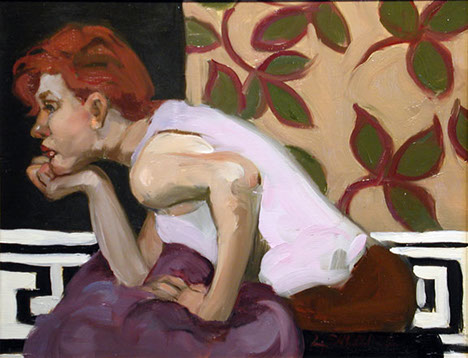 Ruminate 11 x 14 Oil $1,750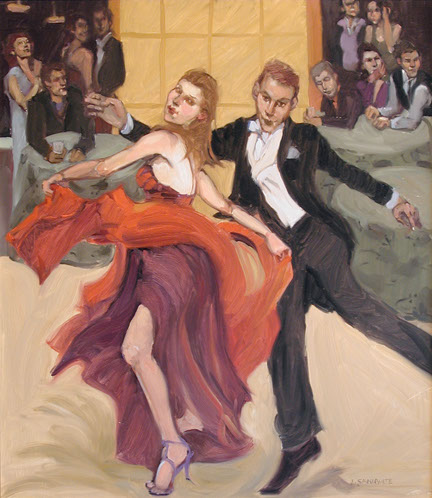 Dancing The Night Away 26 x 30 Oil $3,900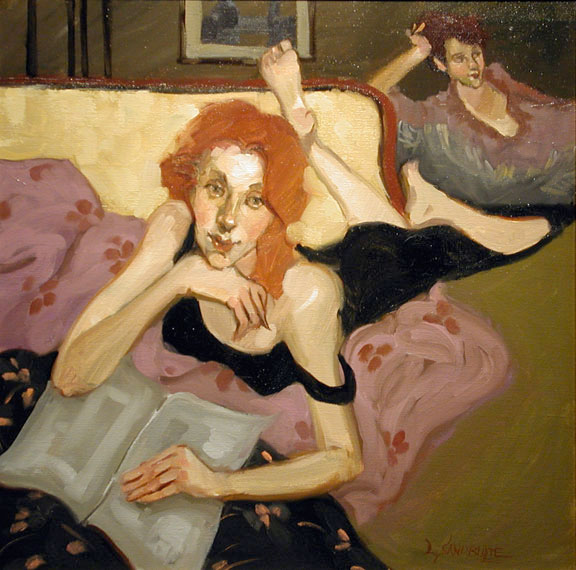 Daydreamers 24 x 24 Oil $3,000
Leslie Sandbulte
The subjects in Leslie's works are modern men and women gazing off into private thoughts. Their faces reveal subtle attitudes, charm and vanities, always unaware of the viewer. Color and tones are muted and vague, hinting of a time gone by. Her subjects often flow off the borders of the canvas creating a feeling of intimacy as the observer is drawn in close. Forms are carved out with intense, exaggerated dark and light values. "Neutrals" are often strange unexpected colors giving a contrasting tone to the skin. Her brush strokes are allowed to be thick, buttery and honest.
"I choose to keep my palette minimal," says Leslie, "keeping the focus on design and value. The muted combinations of hues that can be found in Asian art are key." In the last six years, she has concentrated on design in the Japanese tradition, giving herself freedom to create and invent more abstract subjects.
She started painting early in life. After earning a Bachelor of Arts Degree and then teaching credentials in elementary and secondary visual arts, she taught art in schools, museums and privately. Later she raised two sons while working part time as an interior designer. It was at this juncture that she decided to pursue her life long dream of painting the figure, and she decided to dive back into her studies by taking a series of intensive workshops with several renowned contemporary painters including Ron Lucas, Del Gish, Milt Kobayashi, Kim English, David Leffel, and Peggy Kroll Roberts. Today her work is shown in four major galleries and she has developed a nationwide following. She and her husband currently live in Arizona.